Paintless Dent Repair Services
Paintless Dent Repair (PDR)
Our team has over 75 years of combined experience in the collision repair industry.
At AutoSport Collision, we offer auto body repair through the use of paintless dent repair which covers collision damage ranging from door dings, small dents to minor fender benders and everything in between. For shallow dents that affect only the outermost layer of the vehicle, paintless dent repair could be the solution to your dent woes. This procedure can be done so long as the paint remains intact and and the metal has not been compromised.
What is Paintless Dent Repair?
Paintless Dent Repair (PDR), also referred to as Paintless Dent Removal, is the quickest, most cost effective and least invasive process when vehicle dents are concerned. In the PDR procedure, there is no heat, dry ice, suction, or use of magnets employed to eliminate the dent. The panels are repaired without the help of fillers or paints. The outcome is nothing short of astonishing and the best part is that your vehicle will look blemish-free as if it had been restored to its original factory finish. Most vehicle door dings and dent repairs are finished in under 60 minutes!
Our specialists are professionally trained experts in PDR and utilize the most recent state-of-the-art machinery to fix dents without compromising a vehicle's original factory paint job.
To receive an estimate for your paintless dent repair procedure, speak to an AutoSport Collision staff member today.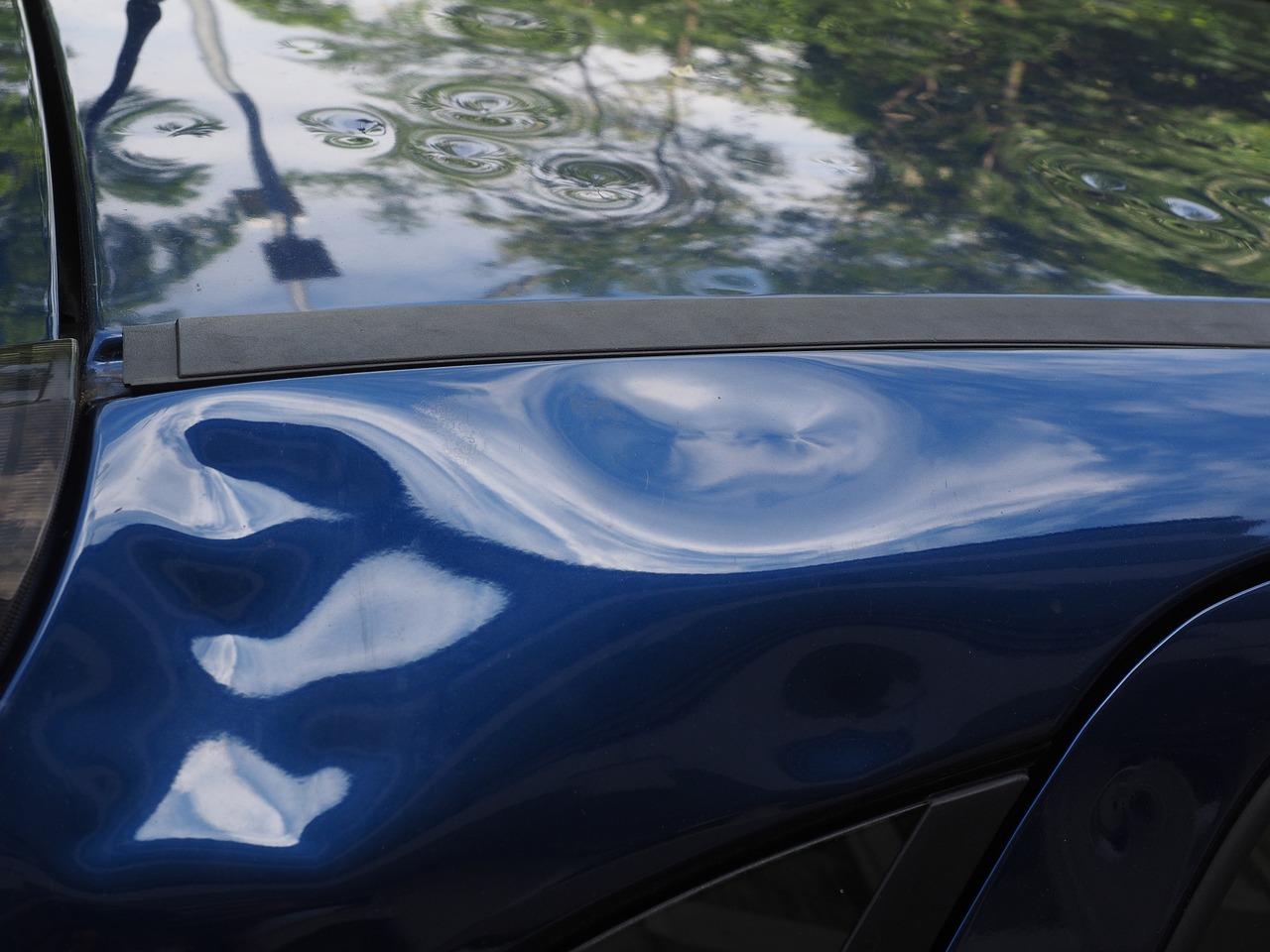 Paintless Dent Repair is a unique and careful process intended to go underneath a vehicle's outer layer and smooth the damaged indented parts back to their original shape. Paintless Dent Repair enables specialists to clear away the visible damages from hail, dings, minor dents and bends without sacrificing the vehicle's primary factory paint job.
To achieve the best results, the PDR procedure requires an auto body professional who utilizes an assortment of devices which are specially designed to carefully and gradually push dings and dents back to their original position. A quality fix requires delicacy, accuracy and patience.
Whether your car has been damaged by hail or dinged by a shopping cart, settling those dings and dents with paintless dent removal is the best solution. There are numerous advantages to PDR, in comparison with conventional dent removal methods:
Affordability – as PDR doesn't demand that the owner purchase new panels or new paint, it's the most economical choice.
Quickness – while a standard fix requires a number of elaborate steps and long waiting times for new vehicle parts or new paint, PDR is executed through one specific process that repairs your vehicle fast so you can get get to where you need to be.
Increases Resale Value – applying new paint over a vehicle's original factory paint job fundamentally lessens its resale value, which is the reason why PDR is very effective in retaining the original paint and leaving it unscathed.
There are several conditions which would qualify your vehicle as a good candidate for paintless dent removal.
If the paint has not been broken or cracked
Collision damage
PDR can be applied to dents that are as large as a watermelon, however, if the dent is too deep, the metal could stretch in the process
Nearly all dents can be removed under the condition that the metal has not been gravely creased or stretched
Dents located almost anywhere on the vehicle can be fixed if the dent is not occupying the very edge of a panel
If you think that your car is a candidate for paintless dent repair in Golden, CO or if you're unsure, contact AutoSport Collision today and our staff will be more than happy to assist you.